BIZ HUB Coworking and Events welcomes you!
Better Business
You take care of your business, we take care of everything else!
Better Service
We know the small touches that make all the difference

High-speed broadband and Wi-Fi
 2 independent and secured high-speed connections, up to 1Gbps, and lightning-fast Wi-Fi.

A variety of spaces for your meetings, events, etc.
3 fully-equipped conference rooms, open space and big terrace for your event.

Outdoor space
Several terraces with great views perfect for recreation, fresh air or your next event.

Free coffee, tea and other extras
Free access to two coffee machines for automatic espresso, cappuccinos and more, along with a selection of premium tea, filtered and sparkling water. Separate dining zone for eat and drink.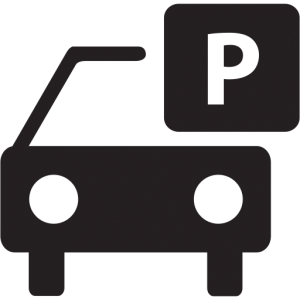 Parking
Keep your vehicles in safe with our indoor parking spots (paid upon request)
Cozy spaces for work and meet
A variety of different cozy spaces around the coworking area where you can concentrate at the important staff. 

Private offices
Tailor made private offices
The Space
Very close to the city center and subway station Konstantin Velichkov, with a big and green park aside and lots of restaurants and fast food options.
Outdoor space
Our spacious terraces are giving you lots of fresh air and spectacular views. All office spaces are with daylight for more productivity and healthy environment.
What you get at our coworking space:
Large terrace, coffee, tea, filtered water, carbonated water, sport card, weekly events, board games, table tennis, table soccer, darts, cozy spaces, relax zones, library, public free parking, 3 fully-equipped meeting rooms, event venues, super fast internet (with a back-up connection from a different provider), printer, phone booths, fully equipped kitchen + dining zone, post office.    All prices are per person and include VAT     
Upon request
Private offices
24/7 access
Marketing and event management
Catering services
Streaming services
Other services
Contact us
What else can we offer?
Other services available when you choose BIZ HUB
The chance to share valuable business contacts within the community
Access to all events and the option to organize your own
Event management and catering services upon request*
Marketing support and consultation*
Coaching support and consultation*
Lawyers and legal services on demand*
24/7 access upon request*
An audio-production studio*
Quick transport links to the city with the Subway/Tube 5 minutes away
* Not included in the price
Events
The venue is big enough to host more than 100 people in the Universe venue and more than 600 people on the rooftop terrace (SUN venue).
Conference spaces
Conferences, presentations, parties, each event could take place here. Should you need extra help with event management – don't hesitate to ask us. You can rely on our strong background and experience in event management to make your event unforgettable.